Tobi Mueller-Glodde
Principal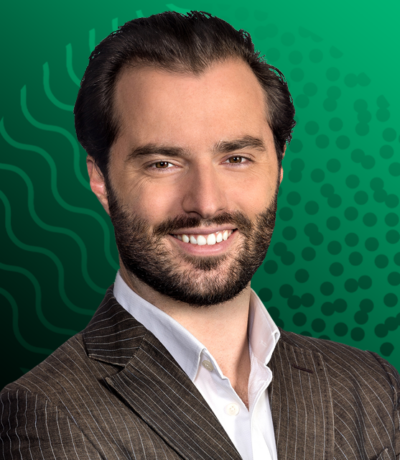 Tobi Mueller-Glodde
TELUS Pollinator Fund for Good
Principal
Tobi is a Senior Investment Associate for the TELUS Pollinator Fund for Good, which brings a dual-lens approach to investing in the next generation of startups that are leveraging technology to build solutions that drive positive social, health, and/or environmental outcomes. He joins the Fund to drive and support sourcing, evaluating, and executing investment opportunities that align with the Fund's key areas of focus.
Prior to TELUS, Tobi was a Senior Associate on the clean energy team at Vancity Community Investment Bank (VCIB), where he worked on financing the proliferation of distributed renewable energy and energy efficiency projects in Canada. He joined VCIB through the Bank's acquisition of CoPower, an impact investing startup that pioneered the democratization of clean energy investing through private retail green bonds in Canada, raising $30M for clean energy projects. As an early team member at CoPower, Tobi was deeply involved in the firm's core operations, raising capital, developing investment products, managing fund administration and the technology platform, as well as regulatory compliance, and finally supporting the sale of the company. He also served as an Advisor to Good & Well in supporting social impact startups and teaches an impact investing course at the University of Toronto.
In his spare time, Tobi stays active as an avid tennis player and volunteers as a peer mentor with Business in the Streets (BITS) in Toronto to support emerging entrepreneurs with business coaching, entrepreneurial training, and funding, focusing on youth and underserved populations. Tobi is a CAIA Charterholder and has an MSc. in Sustainability Management from the University of Toronto and a BSc. in Business Administration from the University of Richmond in Virginia.