Dianne Saxe
City Councillor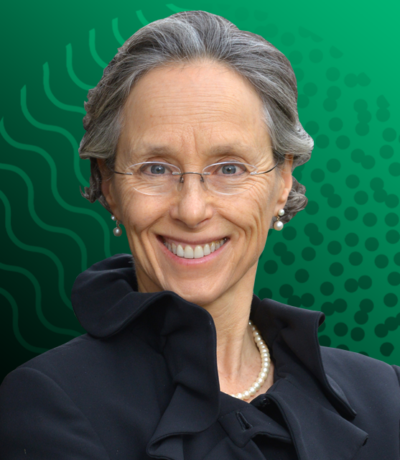 Dianne Saxe
Toronto
City Councillor
Dr. Dianne Saxe is one of Canada's most respected environmental and energy lawyers, with decades of experience as a non-partisan expert and advocate for municipalities, businesses, non-profits and individuals.
Councillor Saxe was the last Environmental Commissioner of Ontario, the independent guardian of the Environmental Bill of Rights. In 2019, after she delivered 17 acclaimed reports to the Legislature on energy, environment, and climate, Doug Ford abolished her office. These reports continue to remain highly relevant.
Councillor Saxe is a climate champion who walks the talk. Her bike and the TTC are her primary means of transportation, and she has been a vegetarian for 50 years. She is a member of Canada's Climate Caucus (opens in new window). Until her election to City Council in October 2022, she hosted the popular Green Economy Heroes (opens in new window) podcast, and ran SaxeFacts Law Professional Corporation (opens in new window).
Councillor Saxe holds multiple accreditations and awards, including a Ph.D. in Law and in Environmental Studies (Hon.), a Law Society Medal for exemplary leadership in environmental law, a Clean 50 award, an Osgoode Hall Law Alumni Gold Key for Lifetime Achievement, and a Global Competent Board Designation (opens in new window). She has successfully run her own small business, a multi-million dollar public office, and sat on the boards of both charities and for-profit corporations. At the University of Toronto, she is a Senior Fellow of Massey College (opens in new window), and adjunct faculty of the School of the Environment (opens in new window).
From November 2020 to August 2022, Councillor Saxe served as Deputy Leader of the Green Party of Ontario, and was principal author of its Roadmap to Net Zero (opens in new window). She also contributed to its Mental Health (opens in new window) and Housing (opens in new window) policies. She sits at City Council as an independent.
Councillor Saxe is proud to serve Ward 11 – University-Rosedale, where she has deep roots and wide networks. She was born in the riding, as were three other generations of her family. She went to school here and worked on Beverley, Bathurst and Bay. Her synagogue, community centre, and volunteer organizations are in the ward along with her favourite shops and restaurants. Councillor Saxe can often be seen cycling through the ward, or in local parks and ice rinks with her grandchildren.
Against steep odds, Councillor Saxe has protected people, communities, and the natural systems on which our lives depend. She is a champion of smart housing policy, the new climate economy, and transit and mobility solutions. She will fight to make Toronto a prosperous and just city while protecting nature and keeping public spaces in good repair.