Nicolle Butcher
Chief Operations Officer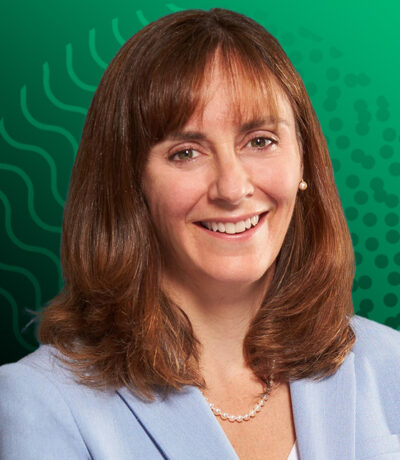 Nicolle Butcher
OPG
Chief Operations Officer
Nicolle Butcher is OPG's Chief Operations Officer. Nicolle is responsible for all of OPG's generating fleet with a capacity of over 15,600 MW consisting of 10 nuclear units, 66 hydro stations, 2 thermal stations and a solar facility. She is also responsible for the engineering function, integrated fleet management and the energy-related commercial business functions including energy trading, commercial contracting, and market affairs at OPG.
In addition, Nicolle is the Chair of the Board of both Eagle Creek Renewable Energy, OPG's US hydro subsidiary and Atura Power, OPG's fleet of combined cycle gas plants.
In her previous role as Senior Vice President, Renewable Generation and Power Marketing, Nicolle was accountable for the operation of hydroelectric and thermal generation in Ontario.
In her 22 years with OPG, Nicolle held a wide range of roles in OPG, including OPG's Corporate Business Development and Strategy team, focusing on implementing OPG's long-term strategic plan, including executing on $5B of acquisitions, building an electrification strategy and driving an innovation culture at OPG. She also worked with Canadian Nuclear Partners (now Laurentis), leading a corporate-wide business transformation and developing the Portlands Energy Centre in Toronto.
In 2021, Nicolle was named one of Canada's Top 100 Most Powerful Women and named Women of the Year by WIRE (Women in Renewable Energy) and APPRO (Association of Power Producers of Ontario).
She sits on the Board of Directors of WaterPower Canada and the MaRS-Advanced Energy Centre Advisory Board of Directors. Nicolle holds an MBA from McGill University, is a Chartered Business Valuator and has earned an ICD.D designation from the Institute of Corporate Directors.