Mary Dimou
General Partner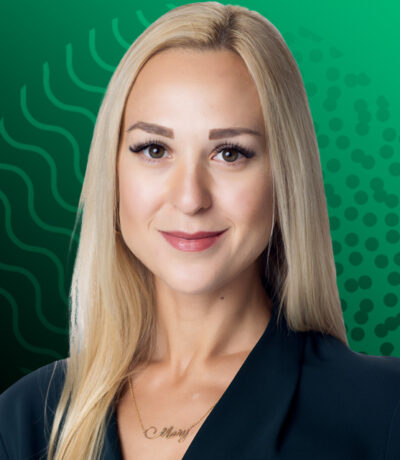 Mary Dimou
Nàdarra Ventures
General Partner
Mary Dimou is currently the General Partner at Nàdarra Ventures, a $50M Canadian early-stage venture capital fund focused on accelerating sustainable biotechnology in the areas of agriculture, food, and materials, with a mission to help people, animals, and the planet. She has been a recognized leader in the agri-food investment landscape as a venture capitalist, entrepreneur and executive-level operator for over a decade specializing in agriculture, food and the life sciences.
Throughout her career, Mary has managed corporate, institutional, and public venture capital funds globally from $500M to over $1B AUM, including her most recent tenures with associated corporate venture funds of Scotts MiracleGro, Canopy Growth Corporation, and the Ontario Centres of Innovation. She has held governance roles with some of agritechnologies' fastest scaling companies and is a strategic and technical advisor in the innovation ecosystem. A former entrepreneur and inventor herself with a successful exit of a Premier's Award for Agri-Food Innovation-winning agritechnology, she is compassionate to the entrepreneurs' journey and applies a founder-focused mindset to her investment and portfolio theses.
Mary obtained advanced degrees in nutritional sciences with specialization in nutritional biochemistry, genomics, and food sciences from the University of Guelph, holds a Project Management Professional (PMP) certification, and is completing her doctorate in education focused on intellectual property and technology transfer at the University of Toronto. She lives in both Toronto and Vancouver throughout the year.