Laura Zizzo
Co-Founder and CEO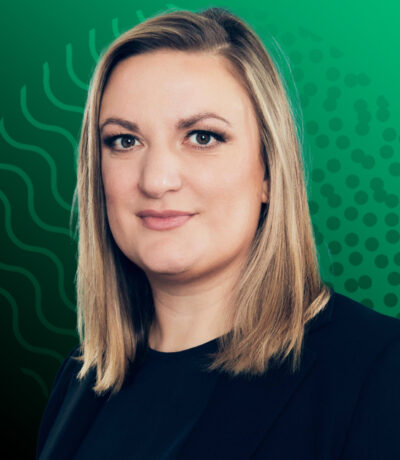 Laura Zizzo
Manifest Climate
Co-Founder and CEO
Laura is a trained lawyer, communicator, and entrepreneur with over 20 years of experience leading organizations towards a low-carbon and climate-adapted future. Through her work at the intersection of climate change law, policy, and financial risk, she has been a respected advisor to leading North American financial institutions, as well as local and international governments. She is a leading voice on the legal imperative to adapt to climate change and the need to bring climate into the core of business considerations.
Laura has been a delegate to the United Nations Framework Convention on Climate Change (UNFCCC), attending annual COP meetings since 2007. Her journey as a communicator about climate change began in 2008 when she participated in Al Gore's Climate Reality Leadership Training program and learned to present the watershed film, "An Inconvenient Truth".
She is a published author and frequently writes for both academic and business media, contributing to numerous research and policy papers on legal liability related to climate change adaptation, the use of existing legal mechanisms to address climate change, and the role of markets and flexibility mechanisms in driving emissions reductions. As a respected speaker on the move to the low-carbon economy and implications for investors, she has addressed audiences representing over $1 Trillion in assets under management (AUM). In 2015 she co-founded and became CEO of Mantle314, now Manifest Climate, advising large private and public sector clients globally. In 2020, she was joined by co-founder Jeremy Greven to launch Manifest Climate, the leading global Climate Risk Planning solution.
Laura started her legal career with a prominent Bay Street law firm before founding the first law firm in Canada focused on climate change in 2009. She has also worked in the strategic research division of the Ontario Ministry of Finance and as co-editor-in-chief of the Journal of International Law and International Relations. She is co-founder of the Climate Change Lawyers Network, a member of the International Union for the Conservation of Nature (IUCN) committee on Environmental Law, a member of the University of Toronto's Environmental Finance Advisory Committee and was formerly on the boards of the Clean Air Partnership and Shift Action.
She has a Bachelor of Environmental Studies from the University of Waterloo and a Juris Doctor (law) degree from the University of Toronto.