Jennifer Baichwal
Filmmaker and President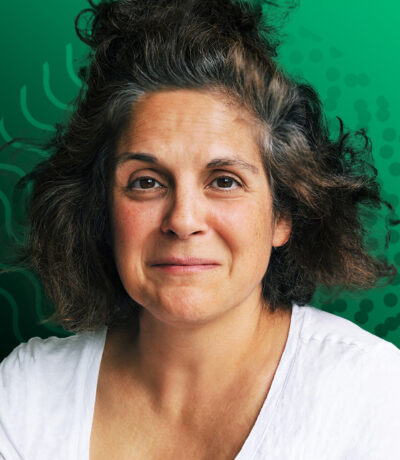 Jennifer Baichwal
Mercury Films Inc.
Filmmaker and President
Jennifer Baichwal has been directing and producing documentaries for 25 years. Among other films, installations and lens-based projects, she has made 10 feature documentaries which have played all over the world and won multiple awards nationally and internationally. These features include: Let It Come Down: The Life of Paul Bowles (International Emmy); The Holier It Gets (Best Canadian and Best Cultural Film, Hot Docs); The True Meaning of Pictures (Best Arts Doc, Geminis); Manufactured Landscapes (Best Canadian Film, TIFF, Al Gore Reel Current Award); Act of God (opening night film, Hot Docs); Payback (Sundance); Watermark (Berlin, Best Canadian Film, TFCA, and Best Feature Doc, CSA); Long Time Running (TIFF Gala); and ANTHROPOCENE: The Human Epoch (TIFF, Sundance, Berlin, Best Canadian Film, TFCA, and Best Feature Doc, CSA).
Most recently, Baichwal directed Into the Weeds: Dewayne "Lee" Johnson vs. Monsanto Company (2022). The documentary follows the story of groundskeeper Lee Johnson and his fight for justice against agrichemical giant Monsanto (now Bayer), the manufacturer of the weed killer Roundup. It won Best Film Testimony at Ji.hlava International Documentary Film Festival.
Baichwal sits on the board of Swim Drink Fish Canada. She was a Director of the Board of the Toronto International Film Festival from 2016 – 2022.