Fernando Alvarado
CEO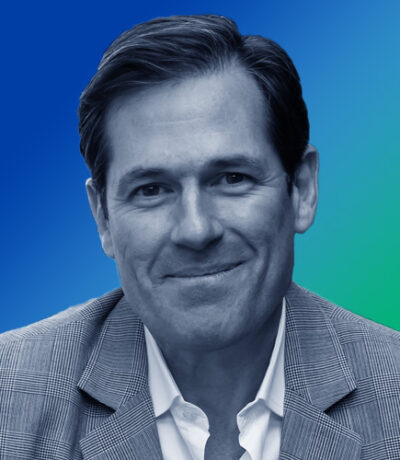 Fernando Alvarado
Deetken Impact Sustainable Energy
CEO
Fernando Alvarado leads the General Partner and Investment Advisor of two clean energy and energy efficiency project finance and venture capital funds: Honduras Renewable Energy Financing Facility (H-REFF) and Caribbean Basin Sustainable Energy Fund (CABEF), which he structured and runs with a combined capitalization of $60m.
Development Investment Banker with 30 years of international credit and investment experience and 22 years of direct experience assessing diversified renewable energy portfolios in Latin America & the Caribbean for more than $150MM consisting of more than 50 investments. His financial, credit and investment experience includes working with financing from IFC, IDB, Citibank, Finnfund, BIO, Triodos, CABEI, MIF, and several commercial banks in Central America.
He has participated in numerous syndicated credit and investment transactions for renewable energy projects. Mr. Alvarado led the creation, structuring, fundraising, legal closing and portfolio construction of the $17MM CAREC specialized renewable energy Venture Capital fund in Central America. Has 5 years of direct project development/construction experience in Honduras developing in depth understanding of all legal, regulatory and market aspects that govern the energy sector in the country and assets of $100MM+. His international work experience includes opening a renewable energy investment office in Brazil, as a branch of a regional investment operation. High-level consultant on financial mechanisms for energy markets and investment portfolios has performed studies and consultancies for USAID, IDB, MIF, World Bank, USAID, Enclude, HIVOS, etc.
In 2012, he launched the Private Financing Advisory Network program in Central America and the Caribbean, sponsored by USAID, first as Regional Director and more recently working as mentor of clean energy enterprises. He authored a training course for bankers and financiers on the assessment of hydroelectric projects that provided capacity building and investment skills for more than 50 bank officers in 5 countries in Central America and in 1 country in Africa. Between 2001-2005, during his initial tenure at E+Co he worked as program lead manager of the USAID-sponsored Financing of Renewable Energy Enterprises in Central America (FENERCA), identifying a pipeline of more than 20 renewable energy projects, arranging financing and providing enterprise development services and working with policy makers on the removal of barriers to clean energy investing in the region. The FENERCA program helped on the revision of incentives laws for the renewable energy sector in Honduras, Panama and Nicaragua. He has developed an extensive network of key stakeholders in the Latin American region, including project developers, especially in Central America. Mr. Alvarado was one of the founding members of the Honduran association of renewable energy producers (AHPER).
He serves in the Board of Veragua Foundation of Costa Rica, a natural reserve protecting more than 1,300 hectares of virgin jungle. Costa Rican, based in San Jose, Mr. Alvarado has an MBA in Banking and Finance cum laude from Universidad de Costa Rica. His passions include diving (PADI Rescue Diver), cycling and playing drums.