Cameron Jones
Chief Operating Officer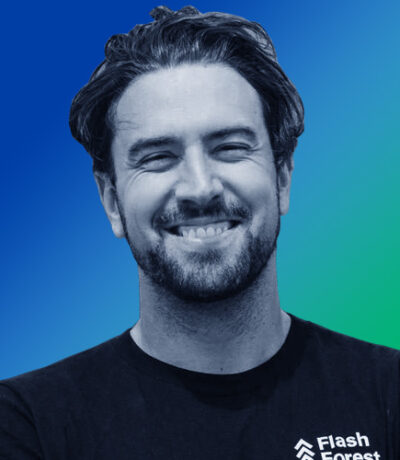 Cameron Jones
Flash Forest
Chief Operating Officer
Cameron Jones is the Chief Operating Officer and Co-Founder of Flash Forest, Canada's largest and first to market drone-reforestation company. He has been with the company since 2019.
Before founding Flash Forest Cameron was an Adjunct Professor at two top-ranked Canadian universities, the University of Alberta and Dalhousie University. In this role, he drafted curriculum and taught courses in renewable energy and Corporate Social Responsibility. Cameron was also the Director of Project Management of the Public Agency Secretariat at the Government of Alberta and acted as Chief of Staff for the Department of Energy. In this role, Cameron was responsible for stakeholder engagement with politicians, civil servants, NGOs, and industry stakeholders. Cameron also oversaw the development and review of all policies, regulations, consultation plans, and legislation developed by a department of 700 staff.
Cameron has years of experience in start-up management, operations, climate policy, project management, and sustainable energy. He has published papers and co-authored books on renewable energy which can be found in Oxford University Press and Energy Strategy Reviews.
He is the recipient of multiple awards, including:
Top 100 CSR Influence Leader, 2020
Assent Compliance: The 2020 Top 100 Corporate Social Responsibility Influence Leaders list was released on August 25. The list recognizes individuals who, through their work, have played a large role in influencing positive change as it relates to the environment, human rights, ethical business.
Premier's Public Service Award, 2018: This Premier's Award was granted for Excellence in the Public Service. This signed award was personally delivered by the Premier of Alberta and was presented for work developing business-excellence practices for Public Agencies, Boards and Commissions.
Cameron received a Master of Science (MS) in Energy Policy for Sustainability, in 2014, from the University of Sussex. Cameron also earned a Bachelor of Arts and Science in Development Economics and International Development from Quest University Canada in 2011.